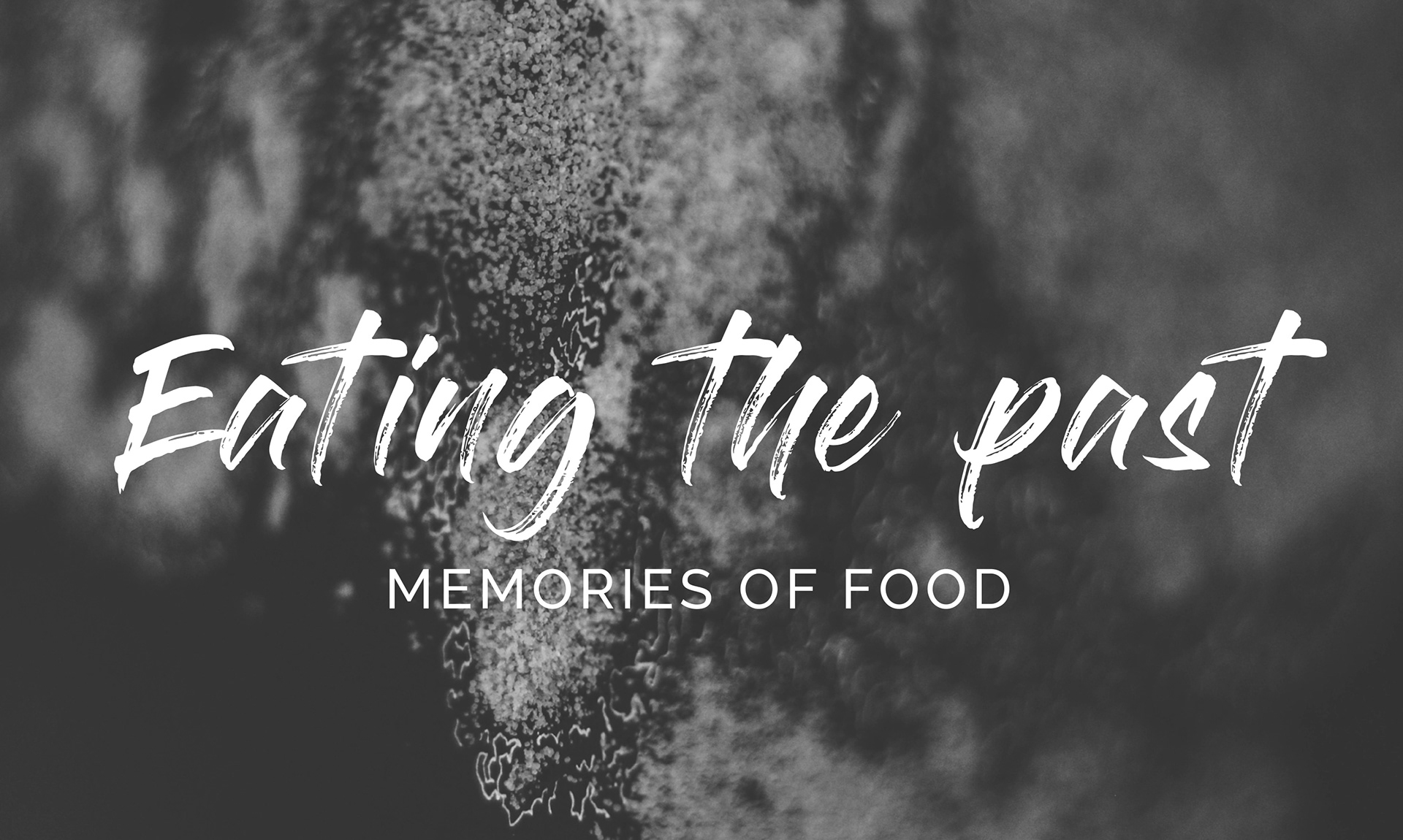 •
We all have to do it! Eating and drinking belong to the few social phenonemons that entwine physiological and cultural aspects of our being in an indispensable way. Because food intake never happens in a neutral way, it is always determined by external factors like family ties, social status or current emotional state. Our conditioning of certain preferences and aversions happens in the early years of our lives and will most likely continue to govern us until we die. Eating and drinking, even though we usually don't pay too much attention to our daily routine, are by no means a negligibility – they are a central moment of our identity. But how can we let others participate in this essential configuration of our personality? In this project I explored the connection of food and memory in a creative and sensual way by starting quite tangible with taste, smell, feel and sound of food and linked these aspects with my own
individual experiences.

I collected and visualized some information and sketches, which also were the base of a brief formulation of my memory. After that it was all about bringing these emotions and sensory perceptions into two-dimensional artwork without using any digital influences. My memory was about a trip to the small island Gozo, located northwest of Malta. It offers places of unspoiled nature and my travel mates and I got to the cave "Ghar Ta Gallina". After extensive wine tasting and explorations around the cave, the night started and the last bus was gone. So we spent it, just equipped with essential things, at this place. The next day we stopped at a noble restaurant where we had some tortellini filled with a cream of mushrooms and truffles. It was delicious! A journey between two worlds, which I have an intense memory with.

I created a poster in portrait format using some Linocut techniques and trying to display three abstract forms, which are part of my memory. The basic form represents a head of a grizzly bear, which is connected to a rock formation that reminds me to the cave in Gozo. The grizzly shape is filled with different structures which should arouse the connection to the surface and structure of a truffle, to combine the two contrasty memories with each other. I shared my food memories with students from China, Finland, Germany and Japan and we additionally invited everyone to a
vernissage in Köln Ehrenfeld.
•